Journal of Stem Cell Reports (JSCR)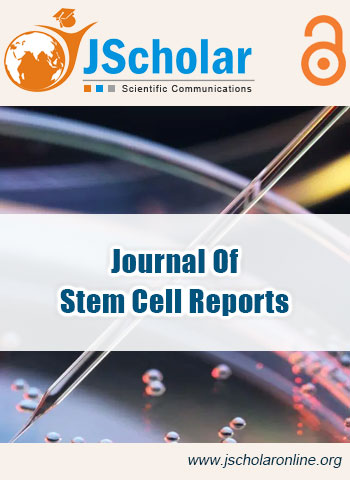 | | |
| --- | --- |
| Subject: | Stem Cells, Regenerative Medicine, Stem Cell Treatment, Stem Cell Transplant, Stem Cell Preservation, Adipose Derived Stem Cells (ASCs) |
| Email: | jscr@jscholaronline.org |
| ISSN NO: | . |
Journal of Stem Cell Reports (JSCR) is an international open access, scholarly peer-reviewed journal publishing high quality articles in all areas of stem cell related fields, especially current research, new concepts, novel methods, new therapeutic agents. The journal covers all aspects of stem cells, embryonic stem cells/induced pluripotent stem cells, stem cell technology: epigenetics, tissue-specific stem cells, proteomics, genomics, and metabonomics, cancer stem cells, translational and clinical research, and regenerative medicine.
RESEARCH HIGHLIGHTS

Researchers have identified an easy and efficient way to coax human pluripotent stem cells to regenerate bone tissue by feeding them adenosine, a naturally occurring molecule in the body.

A novel animal model involving chimeric mice with humanized livers established via human hepatocyte transplantation has been developed. These mice, in which the liver has been repopulated with functional human hepatocytes, could serve as a useful tool for investigating human hepatic cell biology, drug metabolism, and other preclinical applications.