Journal of Pharmacology and Drug Metabolism (JPDM)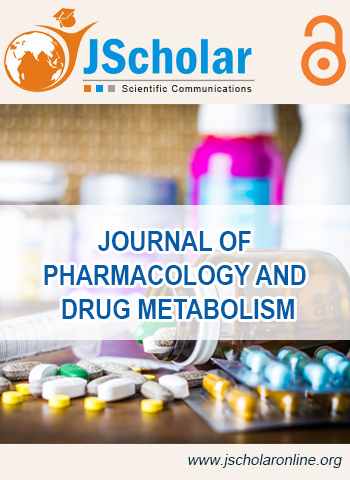 Subject:
Industrial Pharmacognosy, Clinical pharmacology, Clinical pharmacology, Neuropharmacology, Pharmacogenetics, Pharmacogenomics, Toxicology, Theoretical pharmacology,Behavioral pharmacology, Environmental pharmacology, Factors that affect drug metabolism
Email:
jpdm@jscholaronline.org
Journal of Pharmacology and Drug Metabolism (JPDM) is an international online open access journal which is dedicated to quarterly publishing of high-quality papers that describe the most significant and cutting-edge research in novel insights of pharmacology and Drug metabolism.
RESEARCH HIGHLIGHTS

Oleanolic acid and its derivatives present a wide variety of biological activities, supporting their pharmaceutical uses for multiple diseases such as metabolic disease and immunological disorders. In expert opinion, detailed efficacy studies are highly worth doing to undoubtedly confirm the clinical potential of oleanolic acid and its derivatives.

Lithium has been used for the treatment of mood disorders for over 60 years, yet the exact mechanisms by which it exerts its therapeutic effects remain unclear. Two enzymatic chains or pathways emerge as targets for lithium: inositol monophosphatase within the phosphatidylinositol signalling pathway and the protein kinase glycogen synthase kinase 3.
Numerous studies have demonstrated that quercetin and its glycosides were effective in the prevention and treatment of non-infectious chronic disease such as diabetes, obesity, and hyperlipidemia. Quercetin can regulate glucose and lipid metaholism through different mechanisms.