Journal of Pediatrics and Congenital Disorders (JPCD)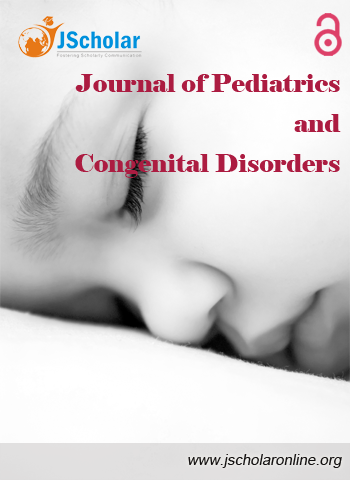 Subject:
Nutrition, Surgery, Child health services, Human genetics, Basic sciences, Psychology, Psychiatry, Nursing, Genetic abnormalities and Congenital disorder.
Email:
jpcd@jscholaronline.org
Journal of Pediatrics and Congenital Disorders is an international online open access journal which dedicated to quarterly publishing high-quality papers that describe the most significant and cutting-edge research in novel insights of child health and congenital disorders.
RESEARCH HIGHLIGHTS

In the development of spine and thoracic cage metabolic processes, genes and signaling pathways are well synchronized to maintain harmonious limb, spine and thoracic cage relationships, as growth in the various body segments does not occur simultaneously at the same magnitude or rate.

Recent studies on the diagnosis of Haddad syndrome associated with PHOX2B gene suggested that antenatal signs of dysautonomy should stimulate multidisciplinary prenatal approach to orientate proper postnatal intervention and facilitate treatment strategies.

The rare bleeding disorders (RBDs) comprise inherited deficiencies of coagulation factors I (congenital fibrinogen deficiencies), II, V, VII, X, XI, and XIII and combined factor deficiencies, most notably of factors V and VIII and of vitamin K-dependent factors.