Journal of Neurophysiology and Neurological Disorders (JNND)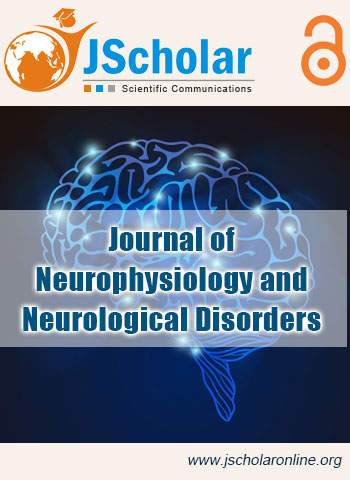 | | |
| --- | --- |
| Subject: | Neurophysiology, Functional Neuromorphology, Neuropharmacology, Neurochemistry, Neurological Disorders |
| Email: | jnnd@jscholaronline.org |
| ISSN NO: | 2375-2491 |
| Impact Factor: | 4.3* |
The Journal of Neurophysiology and Neurological Disorders is an open access journal, publishes articles concerning the physiological aspects of the nervous system and neurological disorders including causes, diagnosis and treatment. JNND features a broad scope, which covers research studies on molecular, cellular, and systemic neurophysiology, neuropharmacology, neuromorphology, and neurochemistry.
RESEARCH HIGHLIGHTS

Gap junctions (GJs) are formed by connexins of which Cx43 is most widely spread in the human body. In human brain, Cx43 GJs are highly concentrated in astroglia where they coordinate and alter the propagation of spatial K+ buffering , Ca2+ waves, and distribution of glucose.

In recent studies antidepressants are reported to regulate stem cell fate to regenerate neurons in the adult hippocampus and are effective in reducing toxic amyloid peptides and are known to increase neurotrophic factor such as brain-derived neurotrophic factor.

MicroRNAs (miRNAs) are small, abundant RNA molecules that constitute part of the cell\'s non-coding RNA \"dark matter.\" In recent years, the discovery of miRNAs has revolutionised the traditional view of gene expression and our understanding of miRNA biogenesis and function has expanded.