Journal of Dentistry and Oral Health (JDOH)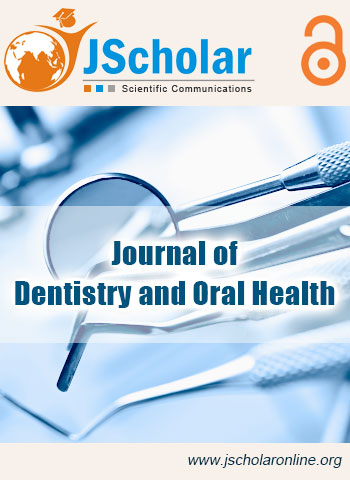 Journal of Dentistry & Oral Health (JDOH) from Jscholar is an online open access journal which focuses on areas related to dental problems, prevention, diagnosis, and treatment of mouth and jaw deformities, pathoses, and injuries, and detecting other medical conditions from teeth / mouth health. JDOH aims to publish novel and high quality research papers and to provide current research topics on disorders of the oral cavity and its diagnosis.
RESEARCH HIGHLIGHTS

Chitosan is a linear amino-polysaccharide. Due to its antibacterial and regenerative-inducting properties as well as high biocompetency, chitosan is more and more frequently used in medicine, including dentistry. it might be used in the treatment of damaged oral cavity tissues.

Orthodontic anchorage screws serve as temporary anchorage for orthodontic tooth movement. As per german industrial standard, the torque of orthodontic anchorage screws should reach at least 20 Ncm. As majority of the screws reached this nominal torque, orthodontic anchorage screws meet the requirements of the standard and ensure safe clinical use.
Oral cancer is an important global healthcare problem, its incidence is increasing and late-stage presentation is common. Screening programmes have been introduced for a number of major cancers and have proved effective in their early detection.