Journal of Cardiology and Vascular Medicine (JCVM)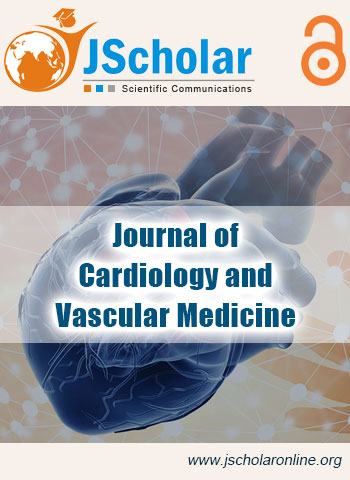 | | |
| --- | --- |
| Subject: | Cardiovascular Diseases, Cardiac Electrophysiology, Nuclear Cardiology, Interventional Cardiology, Arterial Thrombosis, Chronic Venous Insufficiency |
| Email: | jcvm@jscholaronline.org |
| ISSN NO: | 2232-239X |
| Impact Factor: | 3.4* |
Journal of Cardiology and Vascular Medicine (JCVM) is an international open access, scholarly peer-reviewed journal publishing high quality articles in all areas of cardiology and vascular related fields, especially current research, new concepts, novel methods, new therapeutic agents, and approaches for early detection and prevention of cardiac disorders and reporting new methods on basic and advanced clinical aspects of cardiology research.
RESEARCH HIGHLIGHTS

Complement activation appears to be involved in the pathophysiology of a diverse range of cardiac conditions. Determination of the exact role of complement in the various heart diseases will hopefully help to identify patients that might benefit from therapeutic complement intervention.

Histone methylation is an emerging epigenetic mechanism for regulating gene transcription. Aberrant expression and mutation of the histone lysine modifiers during development and in adult life can cause either embryonic lethality or congenital heart diseases, and influences the response of adult hearts to pathological stresses.

Although spontaneous cervical artery dissection (SCAD) is generally a rare contributor to a stroke, this condition triggers a considerable percentage of the strokes that are observed in young to middle-aged patients. We herein report the findings of a patient who presented with a stroke and a severe headache.