Journal of Bioinformatics and Comparative Genomics (JBCG)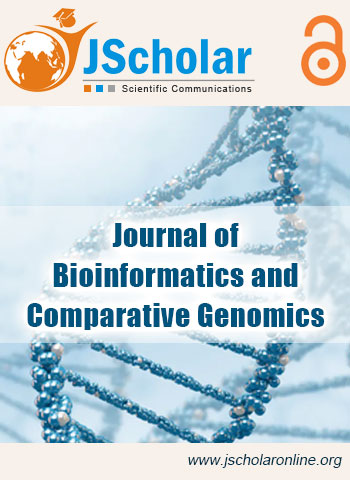 Subject:

Bioinformatics in Genomics & Proteomics, Genome Sequencing & Mapping, Computational Biology, Proteomic Technology, Comparative Genomics, Structural Bioinformatics, Biomedical & Health Informatics, Biostatistics, Biomedical Imaging and Applications of Bioinformatics

Email:
jbcg@jscholaronline.org
Journal of Bioinformatics and Comparative Genomics(JBCG) is an international open access, scholarly peer-reviewed journal publishing high quality articles in all areas of bioinformatics and genomics related fields, especially current research and new methods on basic and advanced aspects of bioinformatics, biomedical & health informatics and genomics research.
RESEARCH HIGHLIGHTS

Designing materials to control biology is an intense focus of biomaterials and regenerative medicine research. Discovering and designing materials with appropriate biological compatibility or active control of cells and tissues is being increasingly undertaken using high throughput synthesis and assessment methods.

Comparisons between humans and chimpanzees are essential for understanding traits unique to each species. However, linking important phenotypic differences to underlying molecular changes is often challenging.

Interpreting variants, especially noncoding ones, in the increasing number of personal genomes is challenging. We used patterns of polymorphisms in functionally annotated regions in 1092 humans to identify deleterious variants; then we experimentally validated candidates.